Last night was our monthly Downline Meeting. These are always a ton of fun and lots of laughs. Last night was especially great because we got to share the new info and products we received at OnStage last week with those ladies that were unable to attend. I'll be sharing my OnStage recap just as soon as I can get my photos downloaded and ready to go – hopefully next week.
I'm still playing catch-up in the Craft Studio, so my swap for this month's meeting needed to be super quick. I already had a bunch of the candy canes cut out and left-over from another project so I decided to use those up and I had just enough to do so. The Candy Cane Lane stamp set pairs really well with the Christmas memories pattern paper. I keep reminding myself to stop hoarding our pretty paper and to get it out and use it. And what better way to use up your pattern paper than to put it on your card.

I probably could have added another layer or two here and there on the card, but I really wanted to keep it simple. When you're ready to step up your cards, add another layer or some embellishments and it will change the whole look of your card.
I've just about wrapped up the finishing details on my next class and it's going to be a good one. Check back on Monday to get the scoop on this class. It's definitely one you don't want to miss!
`
For the month of November, I'm giving you a FREE gift with your purchase as a thank you for selecting me as your Demonstrator.
Purchases of $50 (pre-tax and shipping) will get a FREE Real Red Mixed Stain Ribbon ($6 retail price).
Purchases of $100 (pre-tax and shipping) will get a FREE Tin Tile Embossing Folder ($10 retail price).
Purchases of $150 or more (pre-tax and shipping) will get a FREE Buffalo Check Clear Mount stamp ($15 retail price). Plus, you get all your Host Rewards in addition to this. This is the best value.
These are some of my favorites from the Holiday Mini Catalog and I hope you will enjoy them too.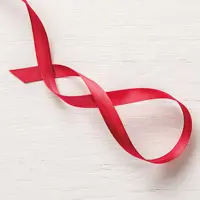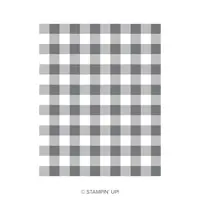 Fine Print: You can place your order online in my shop at www.dianebrowning.stampinup.net or click on the Order Online on the right side. Or you can email me your order if you have a credit card on file with me already. Orders emailed to me won't be placed until I return from OnStage (11/11). If you are worried about a product selling out, please place your order online right away.
More Fine Print: This offer is valid only through me and not any other Stampin Up Demonstrator or through Stampin Up directly. This is my thank you to you. If any of the above items are sold out or no longer available, I may substitute with another product of similar value. I will ship these items separately once I have verified your order. If you qualified for the Tin Tile or Buffalo Check stamp but already have them, please let me know so I can substitute for something else. You will receive only the one item based on the total amount of your purchase, not all the items.
`
Our Snowflake Showcase is an exclusive group of products that will be available only during the month of November or while supplies last. I think I'm most excited about the snowflake dies. The White Velvet paper is now sold out.
Check out our brand new accessories for your Stamparatus! We have grid paper which is specially sized to fit the Stamparatus. This ensures that your paper is straight before you stamp on it. Extra plates for when you have those really big projects that use a lot of stamps. And an extra foam mat to give you better results when you use photopolymer stamps.