One of my favorite things to make around the Holidays is gift holders. I realize I could save myself a lot of time and buy gift bags and boxes at the store, but where is the fun in doing that?
My favorite gift holder from the Catalog is our Mini Pizza boxes. These boxes can fit so many different small gifts, like gift cards, jewelry, chocolate, or cash. To decorate these boxes, I make a "belly band". The belly band wraps around the center of the box and you can slide it on and off instead of ripping it apart. These are super easy to make and you can decorate them in any number of ways. I usually do a layer of card stock, then a layer of pattern paper, and then a ribbon around the center. I have my seam on the top side of the box (not the bottom) because my center piece is going to cover the seam. By having the seam on the top, the bottom of the box still looks nice. I think this gives it a more professional look.
My center piece on this box is the label from the Stitched Labels framelits set, spritzed with Gold Shimmer paint mixed with rubbing alcohol in a spritzer bottle. The tree is from the Winter Woods stamp set and die bundle. The Merry is glued down across the tree using our fine tip glue pen. I anchored the ends of the paper to the pattern paper using bits of dimensional just to keep them from getting ripped off. Such a cute little box and perfect for gift giving!
You too, can make your own box just like this! Just click on the Order Online button on the right and take advantage of the annual Online Extravaganza, which ends this Wednesday. There are different items on sale every two days. And just like any sale, there are some excluded products that will not be on sale (bundles, Paper Pumpkin, and Host Items to name just a few). There are limited quantities at the sale pricing. Don't wait until the end of the sales period to take advantage of the sale items.
November 25–26 – STAMPS & KITS
November 27–28 – TOOLS & INK
`
For the month of November, I'm giving you a FREE gift with your purchase as a thank you for selecting me as your Demonstrator.
Purchases of $50 (pre-tax and shipping) will get a FREE Real Red Mixed Stain Ribbon ($6 retail price).
Purchases of $100 (pre-tax and shipping) will get a FREE Tin Tile Embossing Folder ($10 retail price).
Purchases of $150 or more (pre-tax and shipping) will get a FREE Buffalo Check Clear Mount stamp ($15 retail price). Plus, you get all your Host Rewards in addition to this. This is the best value.
These are some of my favorites from the Holiday Mini Catalog and I hope you will enjoy them too.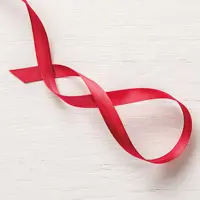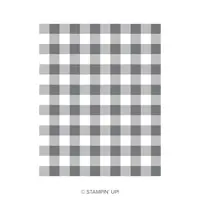 Fine Print: You can place your order online in my shop at www.dianebrowning.stampinup.net or click on the Order Online on the right side. Or you can email me your order if you have a credit card on file with me already. Orders emailed to me won't be placed until I return from OnStage (11/11). If you are worried about a product selling out, please place your order online right away.
More Fine Print: This offer is valid only through me and not any other Stampin Up Demonstrator or through Stampin Up directly. This is my thank you to you. If any of the above items are sold out or no longer available, I may substitute with another product of similar value. I will ship these items separately once I have verified your order. If you qualified for the Tin Tile or Buffalo Check stamp but already have them, please let me know so I can substitute for something else. You will receive only the one item based on the total amount of your purchase, not all the items.
`
Our Snowflake Showcase is an exclusive group of products that will be available only during the month of November or while supplies last. I think I'm most excited about the snowflake dies. The White Velvet paper is now sold out.
Check out our brand new accessories for your Stamparatus! We have grid paper which is specially sized to fit the Stamparatus. This ensures that your paper is straight before you stamp on it. Extra plates for when you have those really big projects that use a lot of stamps. And an extra foam mat to give you better results when you use photopolymer stamps.