Well, it's here… the Annual Catalog Retirement List from Stampin Up. This is the list of products that will be retiring from the 2018-19 Annual Catalog. And oh my, there are sone real shockers on this list. First up is a loooonnng time stamp set, Lovely As A Tree. I think this stamp set has been around for more than 20 years and now it is officially retiring. This is the stamp set that I thought would never ever retire. In fact, it's been a running joke between us Demonstrators that of course it's in the next Catalog. Well, that stamp set will be no more as of June 3rd.
Next big shockers are the Stampin Up Trimmer and the Big Shot machine. Say what? The trimmer has had some blade quality issues for a while. The complaint has been that the blades don't stay sharp very long. I personally haven't run into this issue any more so than any other trimmer I've owned. However, it's been a big enough problem that Stampin Up has decided to revamp our Trimmer. Unfortunately, the new trimmer isn't quite ready to launch so it did not make it into the new Catalog. Rest assured, I let you know as soon as the new one is ready to go. In the meantime, you can stock up on trimmer blades through roughly August. The blades will be in and out of stock for the next couple of months as they replenish supplies. If you get the "out of stock" message, select the option to be notified when back in stock.
And now the Big Shot news. Currently Stampin Up works through a third party, who then works with the manufacturer to get our dies made. In the future, Stampin Up will be directly working with a manufacturer for our dies, which means we should be able to get dies faster and not run into the supply issues we've had with dies running out. Stampin Up will continue to offer dies and embossing folders in our new Catalog. The new dies and folders will be made by our new manufacturer and will be compatible with our Big Shot. In fact, we've been told these products will be compatible with all current die machines on the market. Some machines may need a shim if the pressure isn't enough to cut the paper. Rest assured, I let you know as soon as I have more information about our die product line.
Take a moment to review the retiring products. Please note that everything is offered while supplies last. Please note you will need to go to my online shop to see if the product you want is still available as these are PDF lists.
Annual Catalog Retiring List: Annual Catalog 18-19 Retiring List_US
Occasions Catalog Retiring List: Occasions 19 Retiring List_US
There are a couple bundles listed on the retiring list even though the individual products are continuing. Stampin Up announced that the bundled discounted pricing is only going to be for the first year the products are released. Therefore, the bundle pricing goes away at the end of that Catalog period.
With the switch from wood mount/clear mount to strictly cling mount stamps, there are a number of wood and clear mount stamps on the retirement list. Here are the ones that will be in the new Catalog but will now be in cling mount instead:
Pop of Petals
Label Me Pretty
Special Celebrations
Itty Bitty Greetings
Botanical Bliss
This Little Piggy
Flourishing Phrases
Stitched All Around
Hold on to Hope
Heartland
Peaceful Place
Barn Door
Accented Blooms
Birthday Backgrounds
Perennial Birthday
Dashing Deer
Winter Woods
Kindness & Compassion
Dandelion Wishes
Healing Hugs
Sorry for Everything
Love You to Pieces
Tropical Chic
Bee Thankful
Animal Outing
Little Elephant
Beautiful You
Painted Glass
Little Twinkle
Beautiful Day
Magical Mermaid
First Frost
Rooted in Nature
Country Road
Lilypad Lake
Sea of Textures
Artisan Textures
Gallery Grunge
Bokeh Dots
Crafting Forever
One more thing to note… the 2017-2019 In Colors will be retiring in June. The In Color products historically tend to sell out quickly. If you've been putting off getting reinkers for your ink pads, order these immediately. This is your chance to stock up on these in color products. The 2017-2019 In Colors are: Powder Pink, Lemon Lime Twist, Tranquil Tide, Berry Burst, and Fresh Fig.
April's Customer Special: Everyone that makes a purchase of $50 (pre-tax and shipping) will receive some of the Butterfly Elements. Make a purchase of $100 (pre-tax and shipping) and you'll receive both the Butterfly Elements and a 6×6″ sample pack of the Botanical Butterfly paper. Purchases can be either online in my shop or I can help you place your order. Items will ship end of the month. Click on the Order Online button on the right and get your order placed before I run out. Fine print: If I do run out, I will substitute with an equivalent product. This offer is not valid for purchases through another Demonstrator or Stampin Up directly. This offer ends at 11:50 pm on April 30th.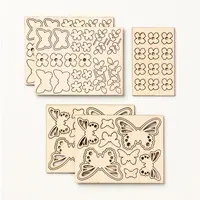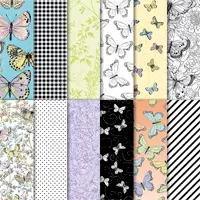 New stamp pads means new storage! Check out our brand new Storage line. This product line is expected to be very popular and may sell out quickly. But don't worry, our new Storage will be available through the next Catalog period so you'll have the opportunity to get it later if you miss out on this first round.
Upcoming Classes…
4/29, Monday, 7:00-9:00 pm Card Class $25.00 (Happiness Blooms Suite). Make two cards and a 3D box using the fun new Happiness Blooms products in the Occasions Catalog. Deadline to RSVP with payment: 4/27/19.
5/1, Wednesday, 7:00-9:00 pm Paper Pumpkin Night $15.00 Come check out Stampin Up's Paper Pumpkin subscription kit and see what it's all about. Make two cards.Deadline to RSVP with payment: 4/29/19.
5/20, Monday, 7:00-9:00 pm Card Class $25.00 (Classic Garage Suite). Make two cards and a 3D box using the fun new Classic Garage products in the Occasions Catalog. Deadline to RSVP with payment: 5/18/19.
6/1, Saturday, 2:30-5:00 pm New Annual Catalog Open House $10. Come check out the new Annual Catalog and new In Colors for 2019. Make one project and take home your Annual Catalog with you. Deadline to RSVP with payment: 5/30/19.