Now that Sale-abration is officially over, I'll be back to sharing lots of goodies from the Occasions Catalog. Today's card is one that I made several weeks ago and used it for my Downline Meeting swap in March. I don't post my swap cards in advance of the meeting because I want the ladies in the group to see it first in person.
This card actually came about because of another card that I had been working on. I ended up with a bunch of these skinny floral frames that I didn't have the heart to toss. Then I finally came up with a use for them in today's card. I have to admit, it was a bit tricky gluing them down but I think it turned out okay.
The needlepoint flowers look so pretty. It really does resemble the look of embroidered flowers. The blue butterfly stamp also comes in this stamp set, but you'll need to purchase the Butterfly Duet punch separately to punch it out. I'm always impressed when Stampin Up comes out with items like punches or dies that fit multiple sets. It makes it so much more valuable to me. And the good news is that the Butterfly punch was back in stock last week. I've heard rumors that it may sell out again soo. But rest assured, you will continue to have the opportunity to get this punch as it will be available in the next Annual Catalog too.
Stampin Up's OnStage Convention is right around the corner so I'm busily preparing for that in addition to all my regular sharing here. Don't worry, I'll have all the details for you from OnStage as soon as we can release them. It's always so exciting to be the first to see the new Annual Catalog (which starts in June) and get a chance to use some of the new products as well.
Are you feeling like you're missing out on something special? Well, you are! It's too late to sign up for April's event. Join my team now so you'll be up to date on all the details as soon as they are released for the next OnStage. You definitely don't want to miss the next one in November. These events are always so much fun. There's nothing quite like a trip away with your crafty best friends, having the time of your life. No cooking, no cleaning. Just lots of stamping!
April's Customer Special: Everyone that makes a purchase of $50 (pre-tax and shipping) will receive some of the Butterfly Elements. Make a purchase of $100 (pre-tax and shipping) and you'll receive both the Butterfly Elements and a 6×6″ sample pack of the Botanical Butterfly paper. Purchases can be either online in my shop or I can help you place your order. Items will ship end of the month. Click on the Order Online button on the right and get your order placed before I run out. Fine print: If I do run out, I will substitute with an equivalent product. This offer is not valid for purchases through another Demonstrator or Stampin Up directly. This offer ends at 11:50 pm on April 30th.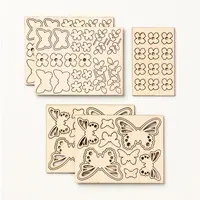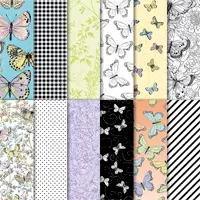 New stamp pads means new storage! Check out our brand new Storage line. This product line is expected to be very popular and may sell out quickly. But don't worry, our new Storage will be available through the next Catalog period so you'll have the opportunity to get it later if you miss out on this first round.
Upcoming Classes…
4/29, Monday, 7:00-9:00 pm Card Class $25.00 (Happiness Blooms Suite). Make two cards and a 3D box using the fun new Happiness Blooms products in the Occasions Catalog. Deadline to RSVP with payment: 4/27/19.
5/1, Wednesday, 7:00-9:00 pm Paper Pumpkin Night $15.00 Come check out Stampin Up's Paper Pumpkin subscription kit and see what it's all about. Make two cards.Deadline to RSVP with payment: 4/29/19.
5/20, Monday, 7:00-9:00 pm Card Class $25.00 (Classic Garage Suite). Make two cards and a 3D box using the fun new Classic Garage products in the Occasions Catalog. Deadline to RSVP with payment: 5/18/19.
6/1, Saturday, 2:30-5:00 pm New Annual Catalog Open House $10. Come check out the new Annual Catalog and new In Colors for 2019. Make one project and take home your Annual Catalog with you. Deadline to RSVP with payment: 5/30/19.
Reader Interactions