Today, I'm joining The What's New at Stampin Up Blog Hop. We are a group of Stampin' Up! demonstrators from around the world who are Hoppin' with exciting ideas to share with you. Today we will feature products from the Occasions Catalog. I know you will find a lot of wonderful ideas shared today.
Today I'm using the Incredible Like You stamp set, which coordinates with the Incredible Like You Project Kit. If you weren't excited about the kit, you might have just skipped over the stamp set thinking you wouldn't have a use for the stamp set. Hopefully, today's card gives you a different perspective on that. This stamp set is pretty great on it own.
For the background, I used Yellow Brusho. If you haven't tried Brusho, it's a lot of fun and no two cards turn out the same. I sprinkled just a small amount across the white card stock and then lightly spritzed with water. Depending on how much water you use, the paper might warp a bit. I let it dry for a couple hours and then left it under a heavy book over night. I did use Tear & Tape around all four edges to make sure it laid flat on my card base.
The flowers are a two-step stamp from this same set. I used the same color for both steps. The flowers are popped-up on our dimensionals. The flower at the top has one layer, the middle level has two layers of dimensionals, and the bottom layer has three layers of dimensionals. I don't usually use three layers of dimensionals on a single item, but this bouquet really needed it to give it that something extra that it needed.
I hope you enjoyed my card today. I can't wait to see what everyone else has created for today's Hop. As you go through the What's New Hop, be sure to leave comments on each page in the Hop letting us know what you liked. To get to the next page in the Hop, click the Next button below to see Tricia's amazing work.
To go back to the page prior to mine in the Blog Hop, click the Previous button below and you can see Margriet's fabulous project.
April's Customer Special: Everyone that makes a purchase of $50 (pre-tax and shipping) will receive some of the Butterfly Elements. Make a purchase of $100 (pre-tax and shipping) and you'll receive both the Butterfly Elements and a 6×6″ sample pack of the Botanical Butterfly paper. Purchases can be either online in my shop or I can help you place your order. Items will ship end of the month. Click on the Order Online button on the right and get your order placed before I run out. Fine print: If I do run out, I will substitute with an equivalent product. This offer is not valid for purchases through another Demonstrator or Stampin Up directly. This offer ends at 11:50 pm on April 30th.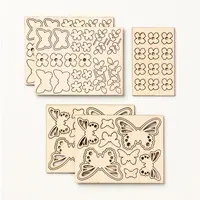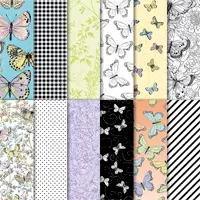 New stamp pads means new storage! Check out our brand new Storage line. This product line is expected to be very popular and may sell out quickly. But don't worry, our new Storage will be available through the next Catalog period so you'll have the opportunity to get it later if you miss out on this first round.
Upcoming Classes…
4/29, Monday, 7:00-9:00 pm Card Class $25.00 (Happiness Blooms Suite). Make two cards and a 3D box using the fun new Happiness Blooms products in the Occasions Catalog. Deadline to RSVP with payment: 4/27/19.
5/1, Wednesday, 7:00-9:00 pm Paper Pumpkin Night $15.00 Come check out Stampin Up's Paper Pumpkin subscription kit and see what it's all about. Make two cards.Deadline to RSVP with payment: 4/29/19.
5/20, Monday, 7:00-9:00 pm Card Class $25.00 (Classic Garage Suite). Make two cards and a 3D box using the fun new Classic Garage products in the Occasions Catalog. Deadline to RSVP with payment: 5/18/19.
6/1, Saturday, 2:30-5:00 pm New Annual Catalog Open House $10. Come check out the new Annual Catalog and new In Colors for 2019. Make one project and take home your Annual Catalog with you. Deadline to RSVP with payment: 5/30/19.