A very special young lady turned 16 yesterday. My baby is growing up so fast. I am constantly thankful that she is such an amazing, warm, and caring person. She constantly thinks of others first and she's always willing to lend a helping hand. She is a treasure.
One of Maddie's quirks is her unending love for Winnie the Pooh. Pooh as been her constant companion since she was very small. I think it started with the fact that he fit in her tiny hands. This is Maddie in front of the Winnie the Pooh ride at Disneyland just a couple weeks ago.
And this is her with her favorite Poohs in 2004. Fourteen years later and I think she still loves him just as much as when she was little.
Even though she's closer to being an adult now, I knew she would love a Pooh card. The Pooh stamp is one I've had for years and it is not Stampin Up. The red balloon is from our stamp set Balloon Celebration. If you're familiar with the Pooh stories, you might recall he has a fondness for a little red balloon. Pooh says "Nobody can be uncheered with a balloon".
Aside from the Pooh stamp and brown ink, all other supplies are Stampin Up. I used our Blends to color both Pooh and the balloon. I used Mango Melody to color the bear. It makes a surprisingly good Pooh color.
Maddie, I am so excited to see where your future takes you. The world is full of possibilities and opportunities. I am confident you will find your calling. And it will take you far!
~
** November Customer Special **
For the month of November, I'm giving you a FREE gift with your purchase as a thank you for selecting me as your Demonstrator.
Purchases of $50 (pre-tax and shipping) will get a FREE Real Red Mixed Stain Ribbon ($6 retail price).
Purchases of $100 (pre-tax and shipping) will get a FREE Tin Tile Embossing Folder ($10 retail price).
Purchases of $150 or more (pre-tax and shipping) will get a FREE Buffalo Check Clear Mount stamp ($15 retail price). Plus, you get all your Host Rewards in addition to this. This is the best value.
These are some of my favorites from the Holiday Mini Catalog and I hope you will enjoy them too.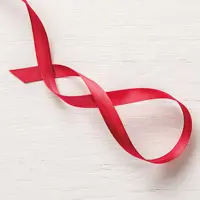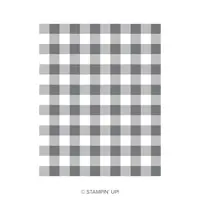 Fine Print: You can place your order online in my shop at www.dianebrowning.stampinup.net or click on the Order Online on the right side. Or you can email me your order if you have a credit card on file with me already. Orders emailed to me won't be placed until I return from OnStage (11/11). If you are worried about a product selling out, please place your order online right away.
More Fine Print: This offer is valid only through me and not any other Stampin Up Demonstrator or through Stampin Up directly. This is my thank you to you. If any of the above items are sold out or no longer available, I may substitute with another product of similar value. I will ship these items separately once I have verified your order. If you qualified for the Tin Tile or Buffalo Check stamp but already have them, please let me know so I can substitute for something else. You will receive only the one item based on the total amount of your purchase, not all the items.
`
Our Snowflake Showcase is an exclusive group of products that will be available only during the month of November or while supplies last. I think I'm most excited about the snowflake dies and the White Velvet paper.
You have until November 10th to subscribe or redeem a pre-paid code to get this next kit. November's kit will make 10 cards; 5 of 2 unique holiday designs. If you want to make sure you have extra supplies on hand to make alternate projects, the coordinating colors are: Cherry Cobbler, Crumb Cake, Garden Green, Gold, Soft Suede, Very Vanilla, Whisper White.
Check out our brand new accessories for your Stamparatus! We have grid paper which is specially sized to fit the Stamparatus. This ensures that your paper is straight before you stamp on it. Extra plates for when you have those really big projects that use a lot of stamps. And an extra foam mat to give you better results when you use photopolymer stamps.