Before I jump into today's post, I want to remind you about my April Customer Special which ends tomorrow:
April's Customer Special: Everyone that makes a purchase of $50 (pre-tax and shipping) will receive some of the Butterfly Elements. Make a purchase of $100 (pre-tax and shipping) and you'll receive both the Butterfly Elements and a 6×6″ sample pack of the Botanical Butterfly paper. Purchases can be either online in my shop or I can help you place your order. Items will ship end of the month. Click on the Order Online button on the right and get your order placed before I run out. Fine print: If I do run out, I will substitute with an equivalent product. This offer is not valid for purchases through another Demonstrator or Stampin Up directly. This offer ends at 11:50 pm on April 30th.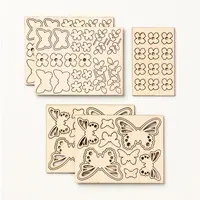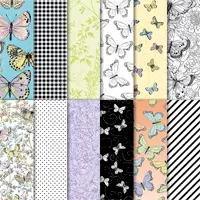 And now for today's card… But first, let me tell you how this card came about. I ended up with a bunch of various left-over pieces from other projects that I had been working on. And my pile of left-overs just kept getting bigger and bigger. As I started to put them away into the various stamp cases, I decided that I had enough in the pile to make a few cards without having to add a bunch of other supplies. And that is today's card. The one piece that I added specifically to make this card is the yellow scallop oval. I already had all the embossed backgrounds with ribbons, the "amazing day" stamped, and a stack of the flowers already cut.
If you love that embossed background, but missed getting it during Sale-abration, it will be back in our next Annual Catalog, which starts on June 4th. The stamp set and ribbon is retiring though on June 3rd and they will be sold while supplies last. You don't want to miss getting that Navy gingham ribbon. It matches our Navy yardstick so perfectly.
New stamp pads means new storage! Check out our brand new Storage line. This product line is expected to be very popular and may sell out quickly. But don't worry, our new Storage will be available through the next Catalog period so you'll have the opportunity to get it later if you miss out on this first round.
Upcoming Classes…
5/1, Wednesday, 7:00-9:00 pm Paper Pumpkin Night $15.00 Come check out Stampin Up's Paper Pumpkin subscription kit and see what it's all about. Make two cards.Deadline to RSVP with payment: 4/29/19.
5/20, Monday, 7:00-9:00 pm Card Class $25.00 (Classic Garage Suite). Make two cards and a 3D box using the fun new Classic Garage products in the Occasions Catalog. Deadline to RSVP with payment: 5/18/19.
6/1, Saturday, 2:30-5:00 pm New Annual Catalog Open House $10. Come check out the new Annual Catalog and new In Colors for 2019. Make one project and take home your Annual Catalog with you. Deadline to RSVP with payment: 5/30/19.