For each OnStage event, I like to give my Downline that attend a little something. The Stampin Up Mini Pizza boxes are perfect for a couple small treats. This time I included a couple Ghiradelli chocolates, and set of page flags, and a mini highlighter for marking their favorites in the new Catalog.
The pizza boxes are perfect for decorating. I wrap the paper around the outside of the box without taping it to the box so they can just slide it off. My tip for projects like this is to make sure your seam is on the top side of your project. The seam will be covered by the doilies on top anyway and this keeps the back side of the box looking neat. The tea cup is colored in using our Blends markers. If you don't have the Blends, you could use water color pencils instead for this project.
In addition, I make bag tags to match that particular OnStage logo. The back side of the bag tags has everyone's name and the location of the OnStage event. This helps us easily spot our bags when you have hundreds of them in the same room.
April's Customer Special: Everyone that makes a purchase of $50 (pre-tax and shipping) will receive some of the Butterfly Elements. Make a purchase of $100 (pre-tax and shipping) and you'll receive both the Butterfly Elements and a 6×6″ sample pack of the Botanical Butterfly paper. Purchases can be either online in my shop or I can help you place your order. Items will ship end of the month. Click on the Order Online button on the right and get your order placed before I run out. Fine print: If I do run out, I will substitute with an equivalent product. This offer is not valid for purchases through another Demonstrator or Stampin Up directly. This offer ends at 11:50 pm on April 30th.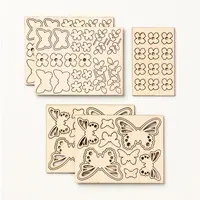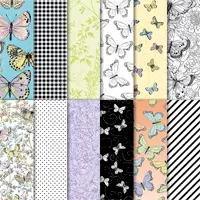 New stamp pads means new storage! Check out our brand new Storage line. This product line is expected to be very popular and may sell out quickly. But don't worry, our new Storage will be available through the next Catalog period so you'll have the opportunity to get it later if you miss out on this first round.
Upcoming Classes…
4/29, Monday, 7:00-9:00 pm Card Class $25.00 (Happiness Blooms Suite). Make two cards and a 3D project using the fun new Happiness Blooms products in the Occasions Catalog. Deadline to RSVP with payment: 4/27/19.
5/1, Wednesday, 7:00-9:00 pm Paper Pumpkin Night $15.00 Come check out Stampin Up's Paper Pumpkin subscription kit and see what it's all about. Make two cards.Deadline to RSVP with payment: 4/29/19.
5/20, Monday, 7:00-9:00 pm Card Class $25.00 (Classic Garage Suite). Make two cards and a 3D box using the fun new Classic Garage products in the Occasions Catalog. Deadline to RSVP with payment: 5/18/19.
6/1, Saturday, 2:30-5:00 pm New Annual Catalog Open House $10. Come check out the new Annual Catalog and new In Colors for 2019. Make one project and take home your Annual Catalog with you. Deadline to RSVP with payment: 5/30/19.