Well, that's it. School started months ago, Halloween is a distant memory, and Thanksgiving has come and gone in a blur. And now we come to my favorite Holiday…Christmas!
I love Holiday decorations. Lots of them. I am definitely in the "more is more" category when it comes to decorating. Our Christmas wonderland starts with the cozy sledding scene on the porch complete with blankets, cocoa mugs and sleds. Some years, I even have a giant flocked tree in the front yard to enhance the wintery scene. Then you open the door to my Holiday Wonderland. There's the tree of course, banners and swags, pillows, mantle decor, and giant glittery snowflakes hanging from the ceiling. Not a surface is left bare. Not a door is left undecorated. Now the Holiday decor has made it's way all the way to the studio – complete with a gold Christmas tree and glass ornaments. It is truly a sight to behold.
Over the top might be one way to describe my Holiday decorating. And it's definitely how I describe today's card. Layers, shimmery paint, glitter paper, and more layers. Yep, definitely over the top.
You can see just a hint of the first layer here. I used the Subtle Embossing folder and sprayed it with our gold shimmer paint mixed in a spritzer with rubbing alcohol. The next two layers are the pattern paper from the Joyous Noel pack and each layer has a bit of the glitter paper trimmed on the left side. The beautiful bow is made with the Merry Merlot and Copper reversible ribbon. Hanging from the bow is one of the Snowflake charms from the Snowflake Showcase special available only this month. I used the copper shimmer paint to change the color of the snowflake to better match my card.
The deer is inked with Crumb Cake and then I colored the antlers with my Espresso marker before stamping it. I used half of one of the Boxwood Wreaths and wrapped it around the deer and added a bow that was also spritzed with the gold shimmer paint/alcohol mixture.
This is definitely a one-of-a-kind card. It is kind of fun to see just how much you can add to one card. Apparently five layers isn't too much for one card. I did run out of room for the sentiment, but I can add that to the inside. I definitely won't be making lots of these and mailing them out as our Christmas card this year. But, you can also enjoy it here on my website.
Or you can make your own! Just click on the Order Online button on the right and take advantage of the annual Online Extravaganza, which starts TODAY. There will be different items on sale every two days. And just like any sale, there are some excluded products that will not be on sale (bundles, Paper Pumpkin, and Host Items to name just a few). There are limited quantities at the sale pricing. Don't wait until the end of the sales period to take advantage of the sale items.
November 23–24 – PAPER & EMBELLISHMENTS
November 25–26 – STAMPS & KITS
November 27–28 – TOOLS & INK
For the month of November, I'm giving you a FREE gift with your purchase as a thank you for selecting me as your Demonstrator.
Purchases of $50 (pre-tax and shipping) will get a FREE Real Red Mixed Stain Ribbon ($6 retail price).
Purchases of $100 (pre-tax and shipping) will get a FREE Tin Tile Embossing Folder ($10 retail price).
Purchases of $150 or more (pre-tax and shipping) will get a FREE Buffalo Check Clear Mount stamp ($15 retail price). Plus, you get all your Host Rewards in addition to this. This is the best value.
These are some of my favorites from the Holiday Mini Catalog and I hope you will enjoy them too.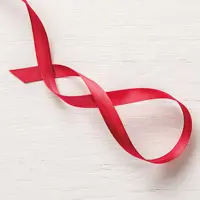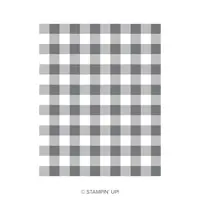 Fine Print: You can place your order online in my shop at www.dianebrowning.stampinup.net or click on the Order Online on the right side. Or you can email me your order if you have a credit card on file with me already. Orders emailed to me won't be placed until I return from OnStage (11/11). If you are worried about a product selling out, please place your order online right away.
More Fine Print: This offer is valid only through me and not any other Stampin Up Demonstrator or through Stampin Up directly. This is my thank you to you. If any of the above items are sold out or no longer available, I may substitute with another product of similar value. I will ship these items separately once I have verified your order. If you qualified for the Tin Tile or Buffalo Check stamp but already have them, please let me know so I can substitute for something else. You will receive only the one item based on the total amount of your purchase, not all the items.
`
Our Snowflake Showcase is an exclusive group of products that will be available only during the month of November or while supplies last. I think I'm most excited about the snowflake dies. The White Velvet paper is now sold out.
Check out our brand new accessories for your Stamparatus! We have grid paper which is specially sized to fit the Stamparatus. This ensures that your paper is straight before you stamp on it. Extra plates for when you have those really big projects that use a lot of stamps. And an extra foam mat to give you better results when you use photopolymer stamps.